Monoclonal Antibody Discovery
Advanced Hybridoma Technology for Monoclonal Antibody Development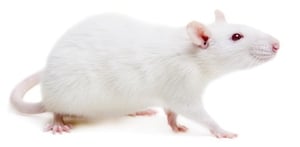 We're honored that more than 95 percent of Antibody Solutions' 500-plus clients through the years have returned with new research assignments for our team. That level of confidence stems from our commitment to continually advancing monoclonal antibody development through superior science and service.
We hear common refrains from clients pursuing monoclonal antibody development: They're under increasing pressure to generate a hybridoma clone fast; they're chasing a difficult-to-express target; they need absolute confidence that their clones are, indeed, monoclonal--the specific obstacles may differ a bit, but the need for a steady, seasoned hand remains a constant.
By capitalizing on our expertise in conventional mice and rats as well as human antibodies from transgenic animals, you can:
Accelerate your development — Get high-affinity antibodies through a rapid, four-week immunization campaign and get clones in as few as 10 weeks
Design the right protocol — Tailor an immunization protocol that matches your specific needs (including the use of multiple adjuvants and immunogens and more)
Use the proper platform(s) — Leverage our considerable experience in working with transgenic, hyperimmune, gene knockout, and human antibody transgenic mice or rats, including OmniAb™, Trianni™ and Alloy (and rest assured that our immunization protocols will always be managed in the most humane and ethical manner for study animals)
Screen Hybridoma Libraries™ before cloning — We screen your Hybridoma Library to confirm conversion before you take on more costly cloning steps. And if you need to later in your research and discovery efforts, you can efficiently revisit your library since it's immortalized in a secure cryopreserved cell bank
Deploy the smartest technologies — Enjoy the benefits of high-throughput flow cytometry to screen and clone single cells (without the need for multiple rounds of sub-cloning) as well as ELISA, FIA, label-free affinity and epitope analysis, to name just a few
Our grasp of the science of monoclonal antibody development—when combined with our well-formulated processes and client service protocols—is why so many organizations have made us a frequent go-to partner. We'd welcome the opportunity to be the same for your research team, so please contact us directly to discuss your upcoming research needs and objectives.
Discover some of our thinking around monoclonal antibody development by downloading these research summaries: Obtaining Antibodies to Difficult Membrane Targets through DNA and Cell Immunization, Generation and Selection of Human Monoclonal Antibodies from the H2L2 Mouse and Generation and Selection of Human Monoclonal Antibodies from the OmniRatTM.