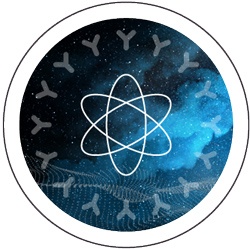 Smart science that accelerates your research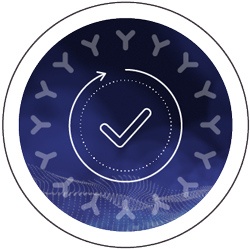 A proven process that you can trust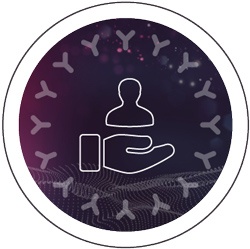 A certain sincerity that embraces your needs
Relentlessly eliminating your frustrations
When we first meet with a client, we often start right here: What's standing in the way of your success? And no matter their answer, we stand at the ready to help — with deep antibody expertise, diverse technology platforms and an overall customer experience model designed to make every new success seem more natural than the last.
Not just any antibody will do—I need it to do something specific
We'll collaborate with you to develop the right antibody with the affinity, specificity and functionality you need. Keep reading
My antibody developer doesn't understand my downstream goals
With expertise in key disciplines and an understanding of the requirements of different antibody applications, we have the science to put you on the right path. Keep reading
I'm not sure which antibody discovery strategies makes the most sense for us
When you collaborate with our team, you're capitalizing on the custom antibody discovery expertise we've honed through 20+ years of experience serving more than 500 research organizations. Keep reading
I'm worried I'm not going to meet my objectives or deadlines
When it fits your project's unique needs, we can pursue multiple discrete discovery paths simultaneously, keeping your program on-point and on-time. Keep reading
I'm tired of always being out of the loop on where things are—and where they're going
Our proprietary process, auto checkpoint updates and project management excellence mean you're never in the dark about the status of our work for you. Keep reading
My science should be my own, but my CRO or platform company wants future royalties
We believe you should have exclusive ownership rights to your research, so we adhere to a pay-as-you-go, fee-for-service model that keeps licensing where it rightly belongs—in your hands. Keep reading
Let's talk about your science and goals
biopharmaceutical companies served
of clients return with new assignments
years of helping clients succeed
top pharmas worldwide trust us
The Antibody Solutions Difference
Updates
Please join Antibody Solutions in saluting and supporting Dr. Oren Beske of ATUM who's raising money for the Fred Hutchinson Cancer Research Center by climbing Mt. Kilimanjaro this fall. Team Kilimanjaro's target is $1 million.
Events
Next Gen CAR-T 2019
Antibody Solutions attended Next Generation CAR & T Cell Therapies 2019, on June 18-20 in San Francisco, Calif. We've summarized some of the key take-aways from the conference in our blog that you can access here. If you also attended the conference, we'd love to hear your impressions on the content.
Partners
Added value through partnerships
We believe joining forces with other experts to advance client research and scientific knowledge is key to serving our customers as effectively as possible.
Our "Y" always begins with You
Let's get the conversation started for your next custom antibody discovery project.