Partnerships
Why Partner With Us?
As part of our ongoing commitment to excellence and innovation, we've joined forces with several outstanding biotech organizations, both locally in the SF Bay Area and across the country. These strategic partnerships have allowed both Antibody Solutions and our collaborators to work effectively on:
Collaborative R&D
Licensing
OEM supply
Manufacturing
Co-promotion of products or services
In each case, we are happy to share our passion for science and our commitment to helping biopharmaceutical companies solve their most pressing research challenges.
Partnering with Antibody Solutions creates opportunities for innovation without sacrificing your time or inflating your budget. We welcome the chance to explore opportunities for advancing your antibody research together.
---
Human Transgenic Animal Providers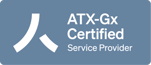 Alloy Therapeutics has developed several strains of immunocompetent transgenic mice, allowing for best-in-class in vivo human antibody technology, and offers it for diverse and non-exclusive use.


Ligand's OmniAb®provides a therapeutic antibody platforms produce highly diversified, fully human antibody repertoires optimized in vivo for manufacturability, therapeutic efficacy and reduced immunogenicity.

Trianni, Inc., an antibody discovery technology specialist, offers a transgenic platform, enabling the efficient generation of monoclonal antibodies, in the form of The Trianni Mouse™.
---
Strategic Partners

Single Cell Technology, Inc. (SCT) has developed the pioneering AbTHENEUM™ platform to rapidly and efficiently screen antibodies and mRNA against multiple molecules to measure their affinity and specificity.