Partnerships
Why We Partner
We know what we do best. And we recognize and celebrate what others do best. That awareness ideally positions us to give your team the right mix of skills, experience and technologies to design and execute the best possible antibody discovery initiatives.
We're interested in joining forces with teams that share our passion for science and our commitment to helping biopharmaceutical companies solve their most pressing research challenges. To date, those partnerships have been formed around:
Collaborative R&D
Licensing
OEM supply
Manufacturing
Co-promotion of products or services
That's just for starters. We welcome the chance to explore the ideas you have in mind for advancing antibody research together.
Why Organizations Partner With Us
Speed: To capitalize on our time-tested science and processes to accelerate critical early stage research
Savings: To outsource specialties that take valuable resources away from your primary focus
Efficiency: To attain attractive economies of scale and maximize efficiencies
Innovation: To gain access to novel technology, new approaches and competitive products
---
Human Transgenic Animal Providers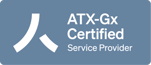 Alloy Therapeutics is a biotechnology ecosystem company empowering the global scientific community to make better medicines together. Through a community of partners, Alloy democratizes access to tools, technologies, services, and company creation capabilities that are foundational for discovering and developing therapeutic biologics. The company facilitates affordable, non-exclusive access to the entire drug discovery community from academic scientists, small and medium biotech, to the largest biopharma. Alloy's lead offering, the ATX-Gx™ platform, is a human therapeutic antibody discovery platform consisting of a growing suite of proprietary transgenic mice strains. Founded in 2017 and privately funded by visionary investors, Alloy is headquartered in Boston, MA with European labs in Cambridge, UK. As a reflection of Alloy's relentless commitment to the scientific community, Alloy reinvests 100% of its revenue in innovation and access to innovation.


A fully owned subsidiary of Harbour BioMed, Harbour Antibodies owns two strains of transgenic mice for generating human therapeutic antibodies: (1) H2L2 – mice that generate antibodies comprised of two heavy chains and two light chains with fully human variable regions; and (2) HCAb – mice that generate novel "heavy-chain only" antibodies. The HCAb mice enable the development of antibody fragment-based therapeutics such as nanobodies, bi-specific antibodies and CAR-T with favorable drug-like properties.

Ligand's OmniAb® therapeutic antibody platforms, OmniRat®, OmniFlic®, OmniMouse® and OmniChicken™, produce highly diversified, fully human antibody repertoires optimized in vivo for manufacturability, therapeutic efficacy and reduced immunogenicity – Naturally optimized human antibodies®. The single-license OmniAb offering is the industry's only with three species and multiple genetic backgrounds to address even the most challenging targets – 3 species, 1 license™.

Trianni, Inc. is a biotech company specializing in antibody discovery technology. Trianni's lead technology, The Trianni Mouse™, is a powerful, next-generation platform enabling efficient generation of fully-human monoclonal antibodies. Trianni's transgenic platform leverages a novel approach to design made possible by advances in DNA synthesis and genomic modification technology making it a best-in-class therapeutic antibody discovery platform.
---
Strategic Partners

Single Cell Technology, Inc. (SCT) has pioneered a new approach to antibody discovery. Antibodies from secreting cells are rapidly screened against multiple molecules to measure their affinity and specificity, and correctly paired mRNA from the cognate light and heavy chains are sequenced by Next Generation Sequencing (NGS). In addition to human and mouse cells, SCT's AbTHENEUM™ technology can be applied to isolated plasma cells from any host. SCT integrates advances in multiple disciplines, such as wafer fabrication, molecular biology, precision mechanical engineering, nanotechnology, image processing, NGS and bioinformatics. SCT's approach substantially decreases the time and investment needed to discover high-quality therapeutic and diagnostic antibodies.