Immunogenicity/ADA Reagents and Assays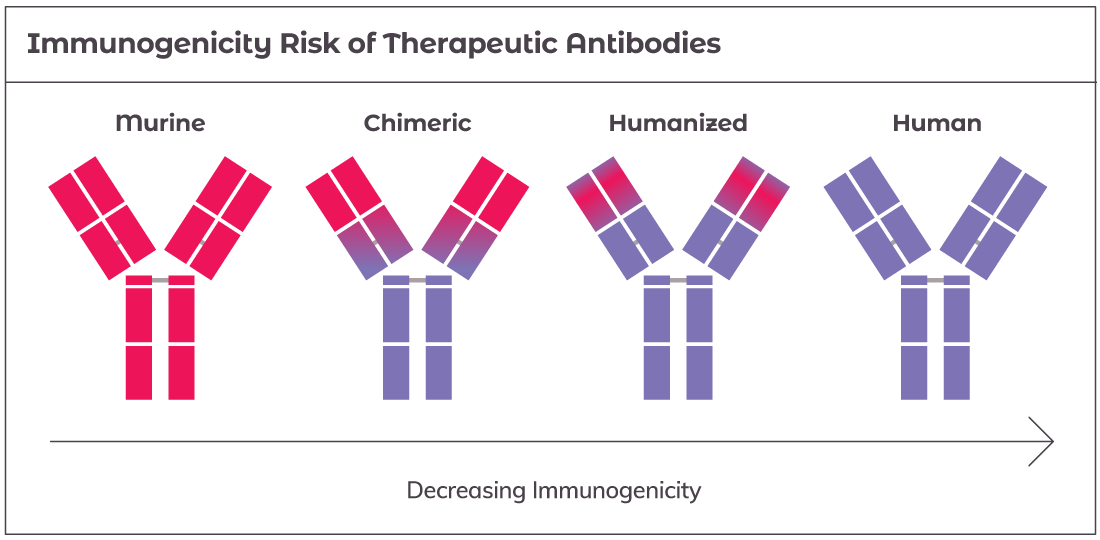 Biologics are the proverbial Next Big Thing for good reason: Their safety, efficacy and ability to address what have been untreatable diseases offer great promise in improving drug discovery and development.
But to fulfill that promise, research demands rigorous analytical and bioanalytical methods. More specifically, producing antibodies for biologics demands the right reagents, the right assays to measure anti-drug antibodies and positive controls, among other dynamics. Plus, you could be missing sufficient details (like certain sensitivities around an assay you need) and the resources (think "time, people and budget") to pursue reagent discovery as efficiently and cost-effectively as possible.
Fortunately, there's a better—and much more streamlined—way forward. By putting the Antibody Solutions team to work in anti-drug reagent and assay development, you can:
Tap our proven track record of generating drug conjugates, affinity-purified polyclonal antibodies and drug-specific monoclonal antibodies
Access antibody and assay development solutions that match your specific immunogenicity and anti-drug antibody challenges
Accelerate your research timelines through innovative and time-tested processes such as unlabeled pairing analysis, our exclusive Hybridoma Library™ and high-throughput flow screening
When you're ready to pursue your own Next Big Thing, Antibody Solutions stands at the ready to provide the analytical and bioanalytical expertise that advances your research all while freeing your team to focus on other critical tasks in the drug discovery process.
Until then, we invite you to learn more about our research in this area by downloading Development of Antibody and PK and ADA Assays for a Cystine Knot Fusion Protein.