Recent posts by Debra Valsamis
3 min read

In the science shot heard 'round the world, Pfizer and BioNTech announced Monday that their vaccine candidate (aka "BNT162b2") appears to be more than 90% effective in preventing SARS-CoV-2 among those without evidence of prior infection. And since that news broke on the same day that the number of confirmed U.S. cases of COVID-19 crossed yet another grim threshold — 10 million infected — it couldn't have come at a better time.
6 min read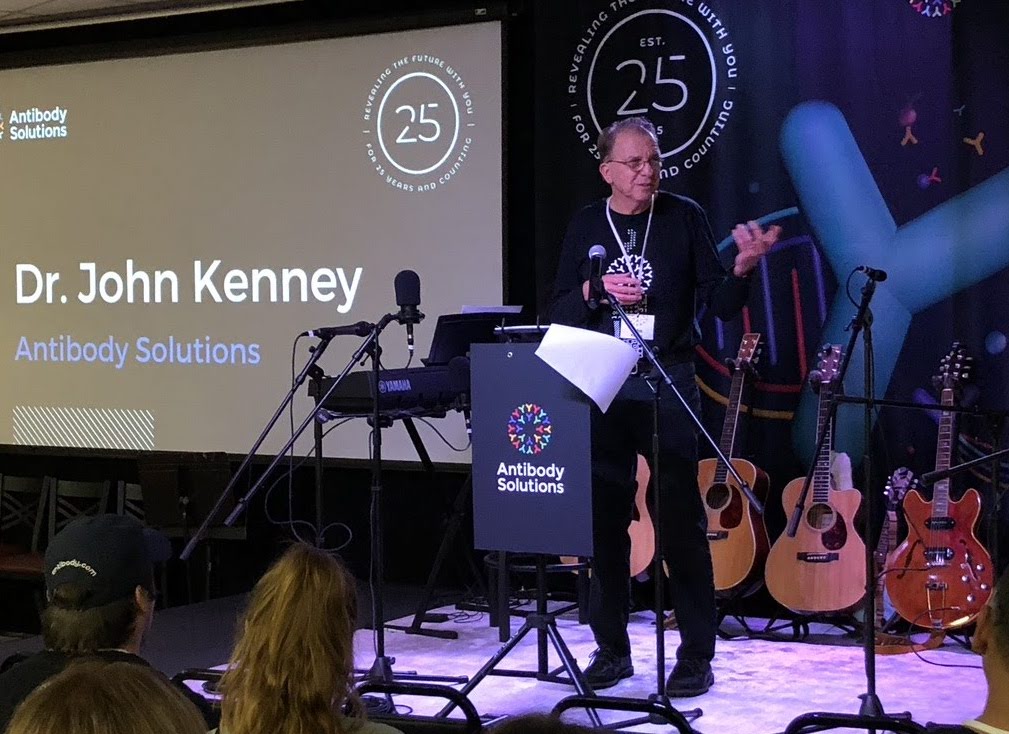 On January 30, 2020, Antibody Solutions held a celebration to commemorate both of our new expanded facility in Santa Clara, Calif., and our 25th anniversary, As part of the event, the company's president and co-founder, Dr. John Kenney, delivered a compelling and inspiring keynote address to our valued guests. In addition to recognizing and thanking all of our employees, clients and friends through the years, John offered his perspectives on the growth and progress of Antibody Solutions since our founding in 1995 and shared some "lessons learned" from his career that he believes will guide our success for next 25 years. His remarks are included below.
2 min read

Antibody Solutions, a leader in discovery of therapeutic, biomarker and critical reagent antibodies, and Single Cell Technology, Inc. (SCT), a pioneer in single cell analysis technology, have launched a partnership that offers pharmaceutical researchers one-stop access to advanced single B-cell antibody discovery capabilities.