6 min read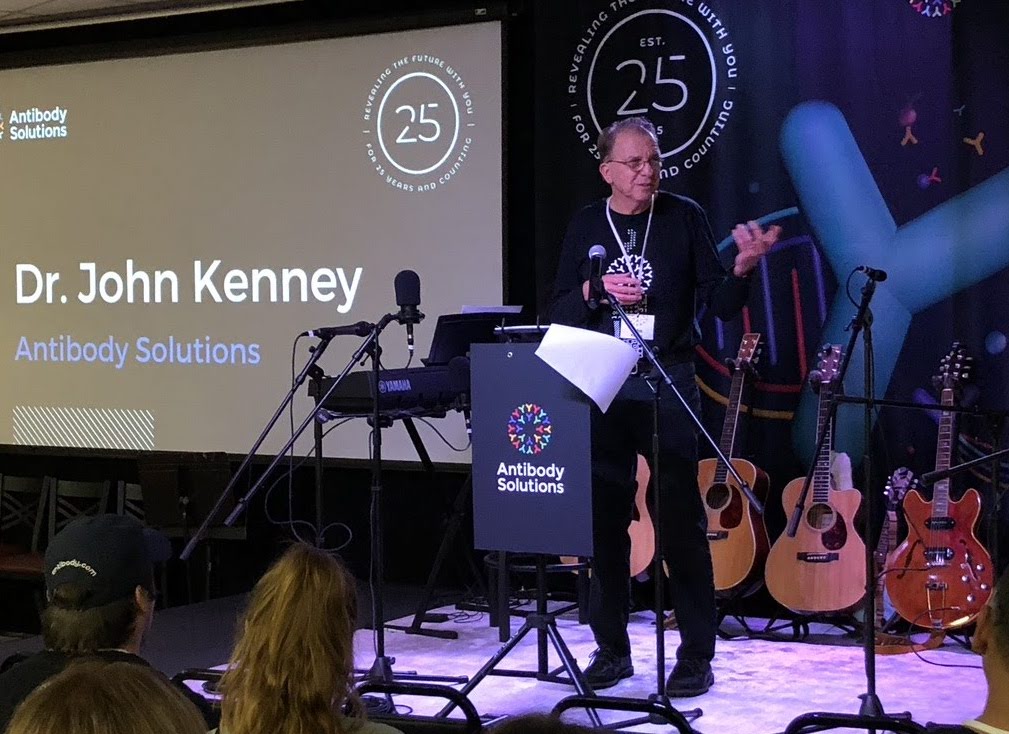 On January 30, 2020, Antibody Solutions held a celebration to commemorate both of our new expanded facility in Santa Clara, Calif., and our 25th anniversary, As part of the event, the company's president and co-founder, Dr. John Kenney, delivered a compelling and inspiring keynote address to our valued guests. In addition to recognizing and thanking all of our employees, clients and friends through the years, John offered his perspectives on the growth and progress of Antibody Solutions since our founding in 1995 and shared some "lessons learned" from his career that he believes will guide our success for next 25 years. His remarks are included below.
3 min read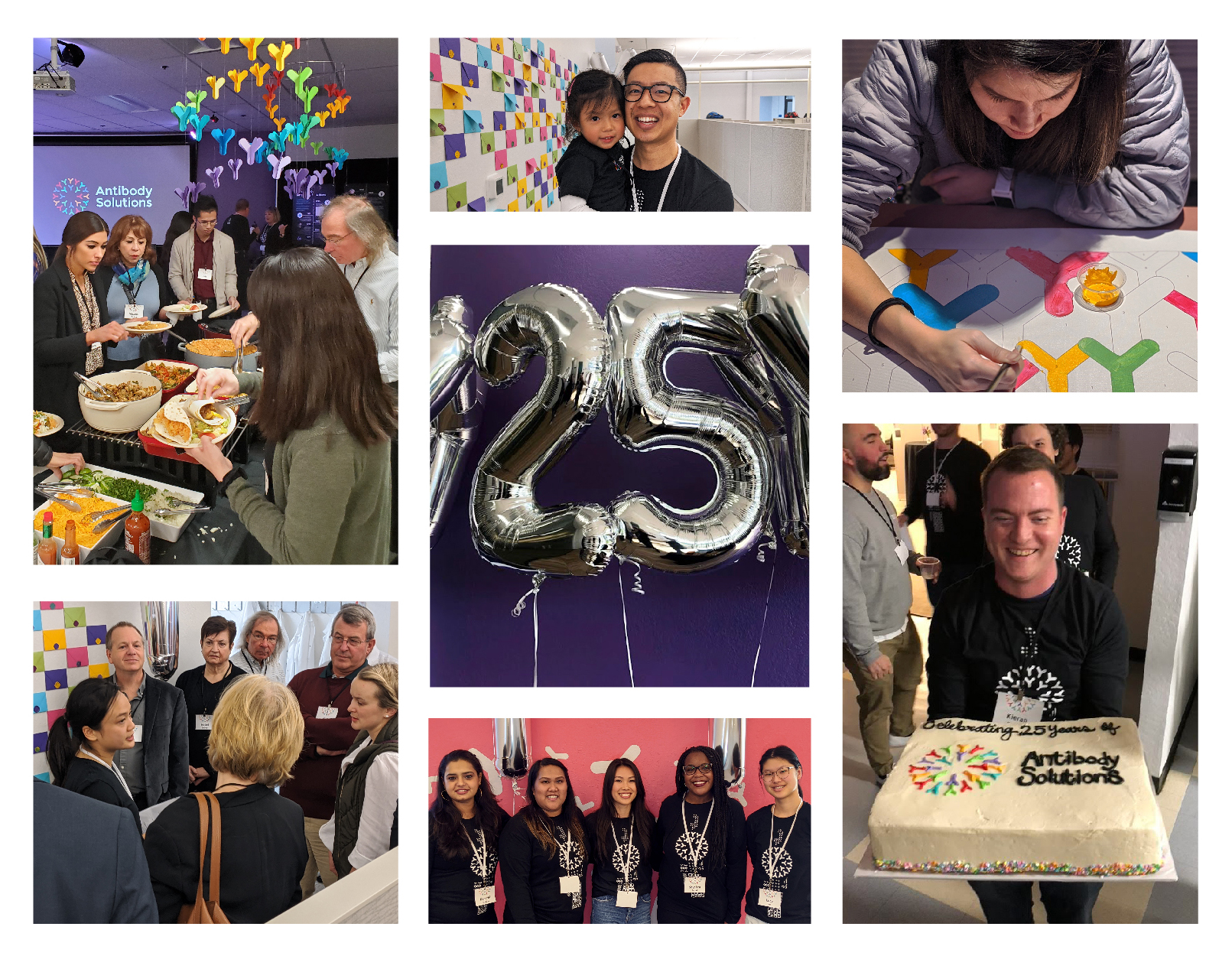 Antibody Solutions' Grand Opening Celebration | 01.30.20
From sparkling selfies and twirling mobiles of antibodies to insightful speeches, facility tours and tasty tacos, Antibody Solutions' Grand Opening celebration last week had a little bit of everything. And we couldn't be prouder!(*)
More than 125 treasured clients, partners and their families came together for what could be--and was—an evening of fun, festivity and friendship. We held the event to commemorate both our new 33,300-square-foot facility in Santa Clara, Calif., and the kickoff to our Silver Anniversary. The theme for our event was "25 Years of Revealing the Future," and it was especially wonderful to welcome many guests who've been with us through the decades.