3 min read

Antibody Solutions is doing its part to respond to the COVID-19 pandemic, including original research, tool discovery, and participation in in-house and client-sponsored discovery programs. In this new blog series, we examine questions such as: What are the potential targets to treat COVID-19 and its sequelae, and what are the strategies and tools to discover drugs to treat the disease?
6 min read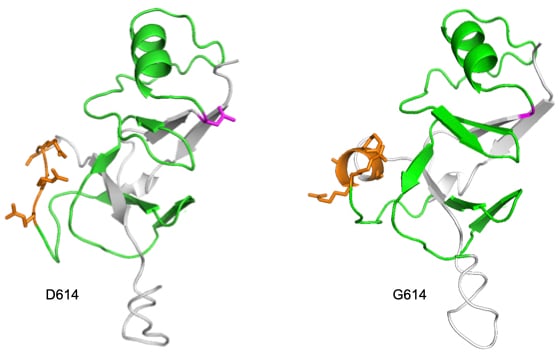 Conformational change of the spike protein furin cleavage domain may enhance virus infectivity

June 16, 2020 (Santa Clara, Calif.) — Research by two U.S.-based antibody discovery companies shows a rise and dominance of a mutant SARS-CoV-2 virus and identifies a new mechanism predicting a competitive advantage of the mutation. The mutation is predicted to induce a structural change in the spike protein of the virus that would enhance virus entry. The study, conducted by Antibody Solutions and Single Cell Technology (SCT), is available on Preprints.org (the study's findings have not yet been peer-reviewed).
7 min read

It's not often that small biotechnology companies pursue basic research into disease mechanisms. However, the serious impact of the SARS-CoV-2 outbreak on our families, friends, and community has prompted us to seek solutions for solving the COVID-19 pandemic. At Antibody Solutions (AS) and Single Cell Technology (SCT), we sought answers to the nature of the virus infection using our tools at hand.