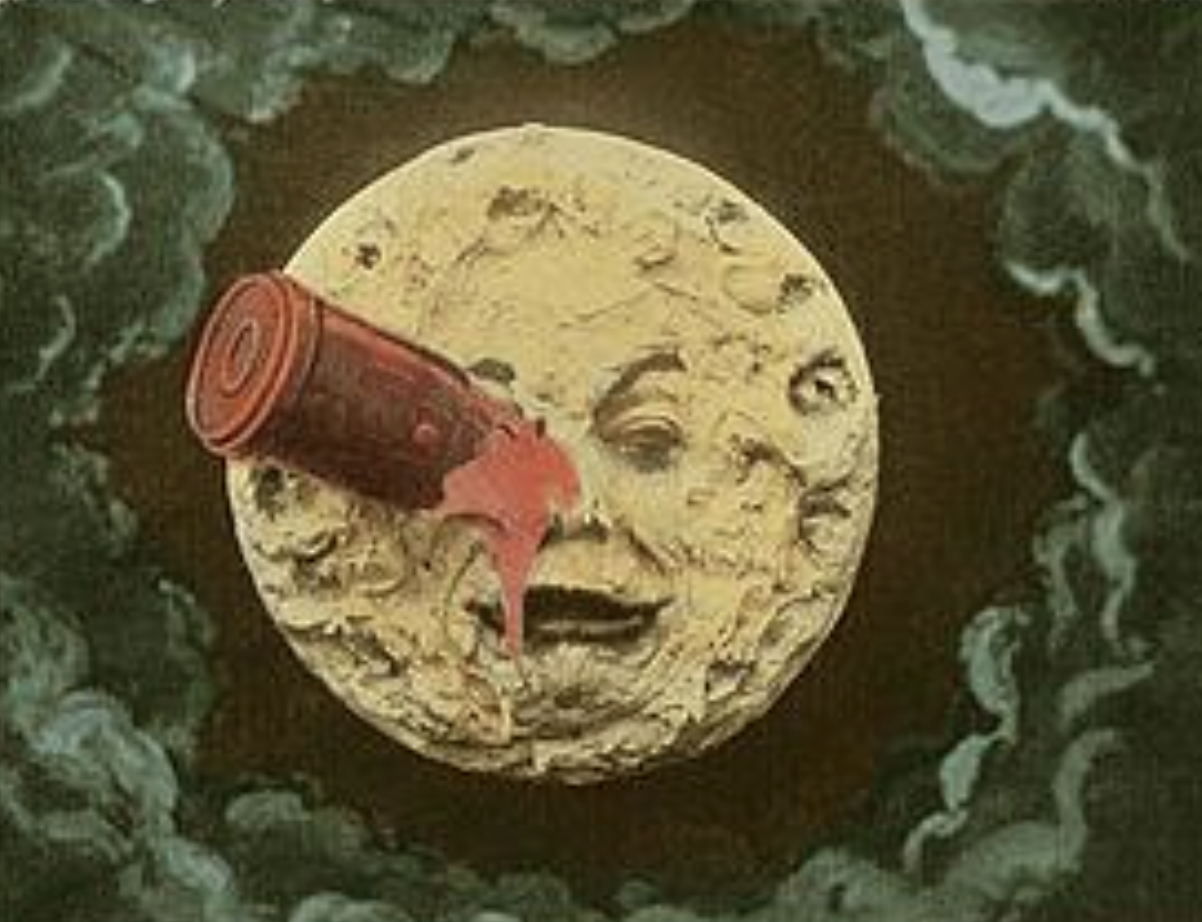 In 1902, the French filmmaker George Mèliés fascinated audiences with his film, Le Voyage dans la Lune (A Trip to the Moon). One of the film's iconic images is of the moon struck by a rocket carrying men from earth (shown above). A few years later in 1907, German Nobel laureate Paul Ehrlich conceived the idea of a Zauberkugel or "magic bullet" that could selectively target a disease organism. While these concepts might have been considered science fiction at the time, both have become a reality. Man has been to the moon many times. Ehrlich's vision of a magic bullet has been realized by the development of antibody-drug conjugates (ADCs) which enable selective delivery of cytotoxic drugs to disease targets. In this post, we'll look at the therapeutic opportunities offered by ADCs.

The makings of an effective ADC – an antibody-based therapy that targets cancer-causing cells – require a carefully balanced combination of an antibody to the target, a cytotoxic drug, and a linker connecting the two. The known properties and guiding design principles of effective ADC therapy are under almost constant reevaluation, and recent findings suggest this trend will continue. In this post, we describe recent advancements and lessons learned from this emerging class of biologic.
The Emerging ADC Renaissance
As we've already noted, Antibody-Drug Conjugates consist of three major components: a monoclonal antibody to a target cell, a cytotoxic drug, and a linker to tether the drug to the antibody. How, though, do you combine these elements to design an effective ADC? The answer has been nearly four decades in the making, but with substantial progress made in the last twenty years.
Structural Components of the ADC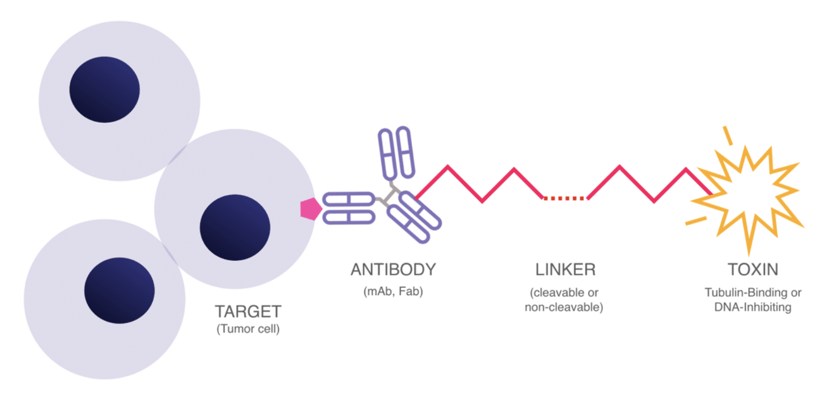 While the possible antibody isotype/linker/drug combinations can quickly multiply, the three major components of an ADC remain the same. The figure above shows these features work together.

In 2000, Pfizer's gemtuzumab ozogamicin (Mylotarg™) for CD33 positive acute myeloid leukemia (AML) was the first ADC to achieve FDA approval. Progress remained extremely gradual through the 2010s, with only three more approvals by 2017. From 2019 to 2021, however, we've seen an additional seven ADCs gain FDA approval – twice the approved drugs in half the time.

Two have passed the one-billion-dollar-per-year benchmark to become "blockbuster" drugs:

Genentech's Kadcyla (trastuzumab emtansine) for Human epidermal growth factor receptor-2 (HER2) positive breast cancer, and
Seagen's Adcentris (brentuximab vedotin) for CD30 expressing lymphomas.
As of this writing, there are a reported 80+ ADCs under clinical investigation. Most are believed to carry monomethyl auristatin E (MMAE) or similar toxic cargo. The full magnitude of these efforts is beyond the scope of this communication, although two excellent recent reviews of ADCs are available from mAbs and Nature.
What Makes a Good ADC?
Our table below summarizes the properties of the 12 FDA approved ADCs and the design features they incorporate. While the targets vary, they all are highly expressed on the target (e.g., tumor or metastatic cells) compared to normal cells. Four target B-cells (CD19, CD22, CD79a, BCMA), 3 target epithelial breast cancer cells (Her2, Trop2), 2 target myeloid or lymphoma cells (CD30, CD33), and 2 target multiple cell types in the tumor microenvironment. Nine of the 12 antibodies are human or humanized IgG1's, 2 are IgG4's and 1 is an Fv fusion protein. Of the toxins used: 6 are microtubule inhibitors (MMAE, MMAF, and DM1); 5 are DNA damaging agents (Calicheamicin, SN-38, Dxd, SG2349); and one is a protein synthesis inhibitor (PE38). Of the linkers used: 9 are acid or enzyme cleavable; 2 are non-cleavable and; one is a fusion protein (Lumoxiti).
FDA-Approved ADCs

Approved

Brand Name

Target

Antibody

Linker

Payload

2011

Adcetris
brentuximab vedotin
Seagen

CD30
Chimeric IgG1
Valine-citrulline
MMAE
2013

Kadcyla
trastuzumab emtansine
Genentech

HER2
Humanized IgG1
SMCC
DM1
2017

Bespona
inotuzumab ozogamicin
Pfizer

CD22
Humanized IgG4
Butanoic acid
Calicheamicin

Mylotarg
gemtuzumab ozogamicin
Pfizer

CD33
Humanized IgG4
Butanoic acid
Calicheamicin

2018

Lumoxiti
moxetumomab pasudotox
AstraZeneca

CD22
Murine Fv Fusion Protein
none
PE38 (Pseudotox)

2019

Enhertu
trastuzumab deruxtecan
Daiichi Sankyo

Her2
Humanized IgG1
Valine-citrulline
MMAE

Padcev
enfortumab vedotin
Astellas

Nectin-4
Human IgG1
Tetrapeptide
Dxd Topoisomerase I Inhibitor

Polivy
loncastuximab tesirine
Genentech

CD79b
Humanized IgG1
Valine-citrulline
MMAE
2020

Blenrep
belantamab mafodotin
GSK

BCMA
Humanized IgG1
Maleimidocaproyl
MMAF

Trodelvy
sacituzumab govitecan
Immunomedics

Trop2
Humanized IgG1
Hydrolysable CL2A
SN-38 Topo I Inhibitor
2021

Zynlonta
loncastuximab tesirine
ADC Therapeutics

CD19
Humanized IgG1
Valine-citrulline
SG2349 PBD dimer

Tivdak
tisotumab vedotin
Seagen

Tissue Factor
Humanized IgG1
Valine-citrulline
MMAE

Abbreviations: BCMA - B-cell maturation antigen; DM1 - Mertansine; Dxd - Exatecan derivative; MMAE - Monomethyl auristatin E; MMAF - Monomethyl auristatin F; PE38 - Pseudomonas exotoxin; SN- 38 - 7-ethyl-10-hydroxycamptothecin; Trop2 - Trophoblast-cell surface antigen 2; SG3199 PBD dimer - pyrrolobenzodiazepine.
Source: http://www.tandfonline.com/doi/full/10.1080/19420862.2021.1951427

As shown in the table, successful ADCs have used a variety of components to mediate their action. For ADC discovery, some of the necessary considerations are:
What is the target?
What antibody format (IgG1, IgG4, Fv) will have the best potency attacking the target?
What is the best toxin?
What type of linker (cleavable or non-cleavable) will best deliver the toxin?


An ADC Revolution in Three Drugs
The results for three ADCs for breast cancer may provide some answers to these questions: They are
Kadcyla (trastuzumab emtansine, 2013)
Enhertu (trastusamab-derutecan, 2019)
Trodelvy (

sacituzumab govitecan

, 2020)
We'll start by comparing Kadcyla and Enhertu. Both use the same anti-HER2 antibody, trastuzumab. Both have similar microtubule-binding toxins, DM1 for Kadcyla and MMAE for Enhertu. Where they differ is in the type of linker and drug to antibody ratio (DAR). Kadcyla has a non-cleavable SMCC linker that only releases its toxic DM1 cargo once the antibody has been internalized. Enhertu, in contrast to Kadcyla, is distinguished by a cleavable linker, valine-citrulline that can be cleaved by extracellular proteases found in metastatic tumors. Kadcyla has a drug antibody ratio (DAR) of 3.5 while Enhertu offers a DAR of 7.7.
In a head-to-head study of patients with HER2 positive breast cancer, Kadcyla, showed a 12-month progression-free survival (PFS) of 34.1%, while the overall response rate (ORR) was 34.2%. By contrast, Enhertu showed a PFS of 75.8% and ORR of 79.7%, all of which are significant improvements on Kadcyla's numbers.
What might be responsible for the improved efficacy of Enhertu? Both use the same antibody targeting HER2 and a toxin with a similar mechanism of action. Enhertu is distinguished by its leaky valine-citrulline linker that can release the toxin to neighboring cells, thus offering a more multifaceted attack. This release can kill both the high-expressing HER2 target cells and nearby antigen-negative cancer cells, stroma cells, and vascular cells. Additionally, Enhertu offers a DAR of 7.7, with the potential to deliver more toxin to the tumor site. While the higher DAR could have greater off-target toxicity, microtubule toxins are less toxic to non-cancer, non-dividing cells, and may be tolerated.
It is postulated that low tumor penetration rates of antibodies may limit the effectiveness of the ADC. This presents the developer with a bit of a problem: If the toxin can only reach the tumor's periphery, it will not be able to deliver its payload to the vast majority of cells within. Data from the Enhertu trials suggest that, when an ADC releases toxin into the tumor milieu, this issue of tumor penetration is largely solved. By leaning on its built-in bystander effect, Enhertu may be effective against HER2-low expressing cells.
Toxin distribution in the cell compartment by linker type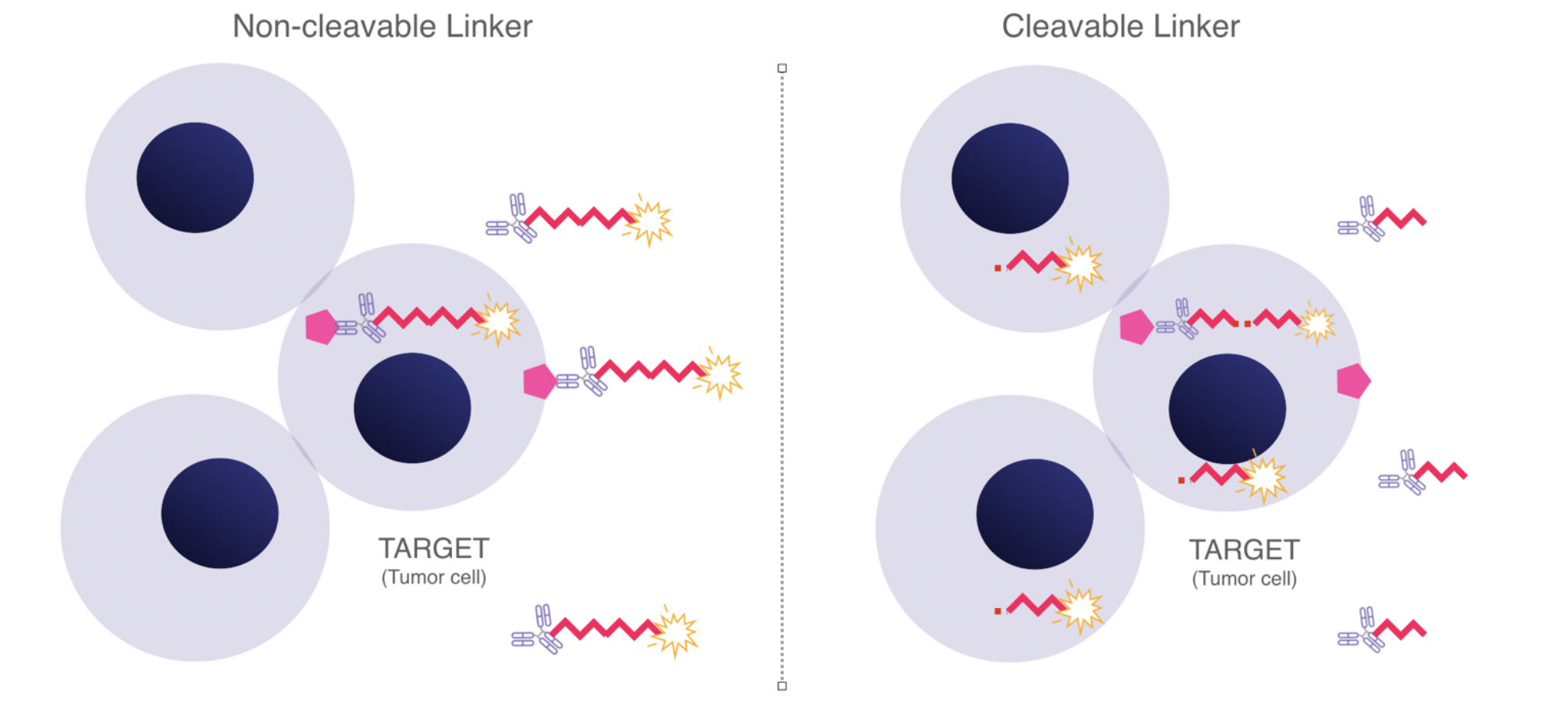 ADCs with non-cleavable linkers will offer more specific killing of target bearing cells, have higher plasma stability, and hence lower off-target toxicity. By contrast, ADCs with cleavable linkers may more readily release toxin generally in the tumor microenvironment and also kill cells that express low levels of the target antigen or promote neoplasia.
Now let's look at Trodelvy. This ADC uses an anti-Trophoblast Cell-Surface Antigen 2 (Trop-2) antibody with a SN-38 Topoisomerase I Inhibitor (SN-38 Topo-1). Trop-2 is expressed across a majority of breast cancers and is suitable for treatment for triple-negative breast cancers (cancers that do not express HER2 and are receptor-negative for both estrogen and progesterone). The topoisomerase inhibitor blocks the DNA ligation step of the cell cycle. Trodelvy has a cleavable linker, CL2A, and a high DAR of 7.6. The linker's intermediate stability is thought to contribute to the effectiveness of the ADC, as it allows for SN-38 Topo-1 release in the tumor microenvironment in addition to intracellular release after antibody internalization.
Similar to Enhertu, Trodelvy is designed with a linker of intermediate stability, a payload of moderate toxicity, and a high DAR. The mechanism of action once again allows a bystander effect to deliver the toxin to non-target cells surrounding the tumor that cannot be reached by the antibody. By targeting Trop-2 instead of Her2, Trodelvy shows efficacy for types of breast cancer that were previously not treatable using ADC technology and relied upon chemotherapy.
The clinical trial comparisons between Trodelvy vs. chemotherapy are pretty exciting: The median overall survival was 12.1 months with Trodelvy versus 6.7 months with chemotherapy. The percentage of patients with an objective response was 35% with Trodelvy and 5% with chemotherapy. Significantly, no deaths were found to be related to Trodelvy. As predicted, Trodelvy shows a positive outcome against triple-negative bladder cancer.
Trodelvy has since become part of Gilead's portfolio as, in 2021, the company acquired Trodelvy's original developer, Immunomedics, for $21 billion; consensus, at the time of this purchase, was that Trodelvy could have therapeutic reaches beyond its initial breast cancer targets.
New Horizons
The visions of both Paul Ehrlich and George Mèliés have both come to fruition, although not quite the way each predicted. Mankind has reached the moon but did not find any hostile humanoid creatures or giant toadstools on its surface. ADCs have realized Erlich's proposed magic bullet, but their best utility has been for combatting internal enemies (i.e. cancer cells) vs. the external invaders (i.e. bacteria) that he envisioned.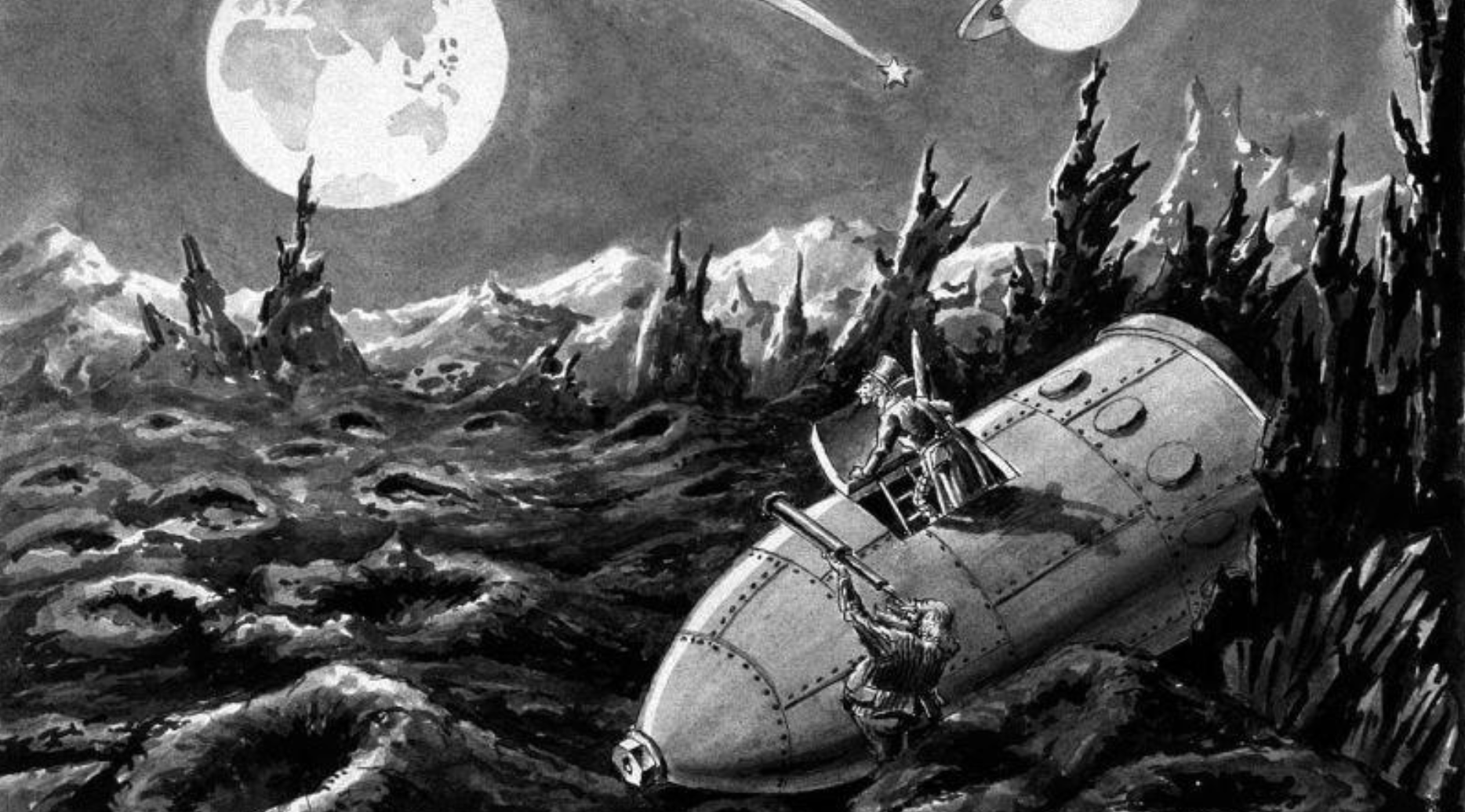 An artistic rendering by Georges Mèliés of a scene from his groundbreaking 1902 science fiction film A Trip to the Moon. In this scene, the explorers leave their spaceship to explore the moon's surface, much like an ADC binding to its target. (Source: Cinémathèque française, Paris D095/46.)
As the progression from Kadcyla to Enhertu to Trodelvy illustrates, Antibody-Drug Conjugates have, with time, revealed how each innovation has built on the previous one. We can definitely expect ADCs to become a bigger part of the antibody-drug market. (As of late, nine of the top twenty drugs by sales were antibodies, earning a combined $163 billion in 2019.) Most importantly, ADCs give us new options for delivering efficacious therapeutics against targets that were previously undruggable (or at least hard to treat). The bottom line: an Antibody-Drug Conjugate can be an extremely rewarding innovation.
Antibody Solutions has assisted clients in the discovery of antibodies to tumor targets; conjugation with a linker-toxin; and evaluation of cell killing. These are just some of the services needed for an Antibody-Drug Conjugate campaign. Whether you're just starting an ADC discovery project or you're in the middle of one, there's a good chance we'll be able to help. Let's get the conversation started and see how we can work with you to make your ADC aspirations a reality.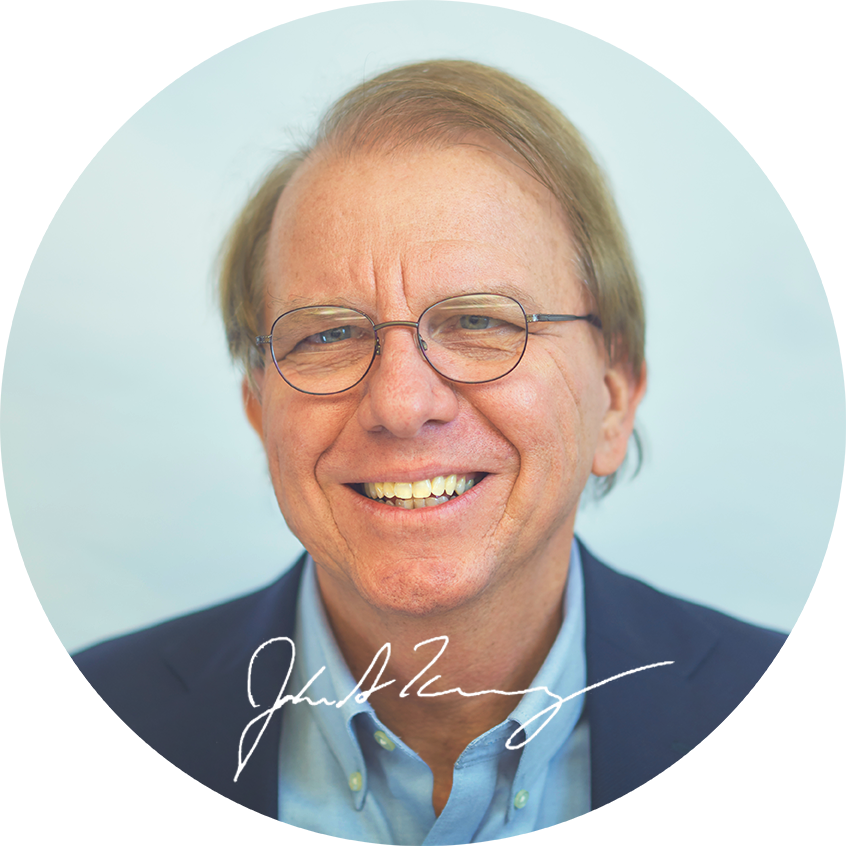 Author of more than 40 publications, John's current research interests include new technologies for improving therapeutic antibody discovery, properties of next-generation antibody-like molecules, and best practices for critical reagents used in biologics development.
Antibody Solutions News & Insights