The Promising Potential of CAR-T Therapy
Billy Nguyen | 07/05/2019
Post-Show Perspectives: Next-Generation CAR and T Cell Therapies
June 18-20, 2019 | Park Central Hotel, San Francisco, Calif.
A few weeks ago, a group of us from Antibody Solutions headed up the highway from Sunnyvale (our old home) to San Francisco where we attended the "Next-Generation CAR and T Cell Therapies" conference. In short, the event was well worth the investment of time, and we look forward to participating in similar conferences in the future.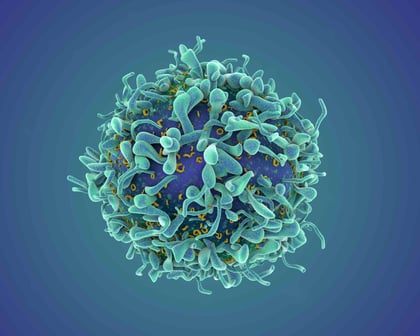 The event drew top researchers from around the globe representing all sectors of the life science industry, and both the speakers' presentations and informal conversations in the hallways were exceptionally interesting. We especially enjoyed the opportunity to learn how different organizations are approaching CAR-T research and what their research has yielded thus far.
For example, some companies use diverse vectors such as macrophages, gamma delta T cells or NKG2D-ligand based CARs, and they've shown very promising results in terms of tumor shrinkage in their animal models. Other companies have focused their efforts on exploring allogeneic CAR-T therapies that have the potential to reduce the need for autologous therapies. If progress continues along this research path, the downstream benefits include lower costs and increased access for those in need. Clearly good news all the way around.
We also found interesting the number of companies that wanted to learn about our approach to and experience in developing fit-for-purpose antibodies that can power CAR-T research. In particular, they asked about our process for discovering antibodies to immuno-oncology targets that can help them find their mAbs and provide valid sequences that can be incorporated into their CAR platforms.
We learned that researchers in this field appreciate our business model where we are fee-for-service, do not take any royalties and are flexible on how we approach Ab discovery. From what we heard during the conference, this model is fairly unique these days and fits well with how many companies conducting CAR-T research would like to collaborate with firms like ours.
While the conference itself was relatively small in size (perhaps 200 or so participants), it was not small at all in terms of the significance of the research discussed. If there were one takeaway from the event, it's that the potential for CAR-T to help treat and/or cure cancer is very, very real and that we are extraordinarily fortunate to be able to contribute the progress being made.