Cell Bank Production
As a natural complement to our cell-line development and testing services, we can generate multiple tiers of research, master and working cell banks. Having a back-up bank of your most promising leads is both good science (to prevent potential future contamination or genetic variations) and good business (to avoid unnecessary repeat production costs).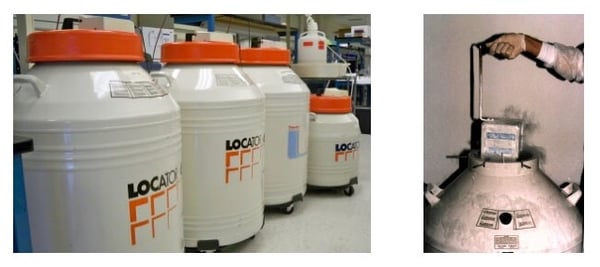 When you work with Antibody Solutions, you'll be able to secure cell banks at key points throughout your research program. Sterility testing comes standard in our service, and we offer cell expansion and cryopreservation and clonality testing, as well. In keeping with our role as a full-service antibody development partner, we can also provide your team with:
Istotype testing
Production and purifications
Mycoplasma testing
Viral PCR testing
The table below provides a simple checklist for aligning your research needs with our cell bank production services. Or please just contact us directly, and we'll be glad to answer any specific questions you may have.