Back in May, I had the privilege of attending two back-to-back conferences. First, I attended Immunology2023 in Washington, D.C., May 11-14, where I presented a poster and attended a number of talks. I joined other members of the Antibody Solutions team at the Protein Engineering Summit (PEGS) Boston 2023 that following week, where Antibody Solutions was proud to be a corporate sponsor. Both conferences were great opportunities to catch up in person with so many of our colleagues and introduce ourselves to new ones.
The Antibody Solutions booth – with our spectacular new Cellestive signage – at PEGS Boston 2023.
While the focus of Immunology is on basic research, it offers a great opportunity to update my own knowledge of the tools and methods that can be applied to antibody discovery. I was introduced to new products for identification, isolation, and culture of single B-cells. B-cell receptor (BCR) technologies are now being offered by multiple companies, including 10X Genomics Chromium, Becton-Dickinson's (BD) Rhapsody, and Perkin-Elmer Hive CLX, with Parse Evercode up and coming. The sequencing of BCRs is a critical step in single B-cell antibody discovery. It is exciting that platforms are available from multiple vendors to accomplish this task, and it will be interesting to explore the strengths and weaknesses of each approach.
At the "Technological Innovations in Immunology" poster session, I had the privilege of presenting our research on "Capturing the Functional Antibody Repertoire from Multiple B-cell Subsets Following Antigen Stimulation." There were many presentations by immunology luminaries, including former NIH and NIAID director Anthony Fauci and Stanford University's Mark M. Davis. And it wouldn't be Immunology without the gala reception which, this year, was held at the National Museum of American History and included a 10-piece band that packed the dance floor in the museum atrium.
Night at the Museum: Immunology 2023

From D.C., it was on to Boston and the 19th annual PEGS conference. PEGS Boston is the largest gathering of its kind in North America, with more than 2,400 attendees this year alone. It is arguably one of most important meetings of the year for therapeutics discovery and development, keenly focused on antibodies, CAR T cells, and other protein therapeutics. Our marketing team did a great job with a new exhibit display that provides an introduction to Cellestive™ – our antibody discovery services platform. I presented a talk on Cellestive as part of the Display of Biologics program, while the team attended talks, round tables, and posters. We came away feeling great about our company's presence in the antibody discovery space.
Janice Reichert of The Antibody Society gave a keynote address: "Antibody Therapeutics in Early Clinical Development: Format, Target, and Disease Trends." Some of the highlights of Janice's talk were:
Since 2015, we've seen antibodies for non-cancer applications overtake cancer antibodies in starting first clinical studies; the ratio through 2021 and 2022 was nearly 2-to-1.
Of the antibodies to cancer, 61% were mono-specific (including ADCs), 31% were multi-specific, and 8% were immunoconjugates. Meanwhile, the number of antibodies in the therapeutic pipeline (Phase 1 to 3) increased 110% from 2018 to 2022.
About 20% of mono-specifics and 40% of multi-specifics target unique antigens.
The success rates for antibody therapeutics entering the clinic in the past 10 years is about 20%, which is remarkable.
There were a number of scientific themes at PEGS this year, but a major one was the rise of biological PRoteolysis TArgeting Chimeras (PROTACs). These are heterobifunctional molecules consisting of two ligands joined by a linker: one ligand recruits and binds to a target or a protein of interest (POI); the other recruits and binds to an E3 ubiquitin ligase. There are many iterations of molecules that can also bind to the POI (e.g., small molecules, peptides, proteins, RNA, oligos). E3 ligases are a natural mechanism for degrading proteins. To highlight one talk, James Wells described results for Ab-PROTACS (AbTacs) to PDL-1 and to the E3 ligase receptor RNF43, which resulted in removal of PDL-1 from the surface of MDA-MB-231 breast cancer cells. He went on to describe a second approach that uses a bi-specific antibody recognizing chemokine receptors (CXCR4 or 7) and epidermal growth factor receptor (EGFR) to perform cell-surface removal of EGFR. The AbTAC strategy adds another functional activity to potential antibody therapies: the specific degradation of a POI.
AbTAC Mechanism of Action
Another talk I found interesting was "Antibody-Based Inhibition of Proteases to Target Inflammatory Diseases," presented by James Koerber of Genentech. In his talk, James described an antibody developed to a tryptase produced by mast cells. Tryptase is active as a tetramer, and the active sites are buried in the structure. There are no known protein inhibitors. Genentech developed antibodies to tryptase that inhibited enzyme activity, then used them to explore the mechanistic basis of inhibition. To do this, they generated Fab fragments and a series of bivalent IgGs (IgG1, IgG2, and IgG4). Interestingly, while the Fab and IgG2 were not active, IgG1 and IgG4 were. They found that the additional flexibility offered by the hinge domain of IgG1 and IgG4 allows their antibody to bind to two active sites across the tryptase tetramer. The take-home message: hinge engineering allows for more strategic control of the antibody's flexibility and function to its target. At Antibody Solutions, we have worked on antibody discovery to proteases or protease substrate targets. We've demonstrated that exploring the function of different IgG class switches is possible through our recombinant antibody expression program.
My talk was part of the broader Display of Biologics thought leadership track. While I always like to talk up the value of using our discovery platform, the immunologist in me really wanted to talk about the different types of B-cells that are the target of antibody discovery. I discussed the use of B-cells as the original antibody display platform and explained how they remain the most reliable source of therapeutic antibodies. The material covered in my talk was also part of a poster we presented – one of 300 poster titles at PEGS this year; a video of the talk will be posted soon.
Capturing the full diversity of antibodies raised to a particular target is challenging, however, due to the ways subsets of B-cells display those antibodies. Navigating the complexity presented by paired heavy- and light-chain sequencing can also be a common stumbling block. After highlighting these familiar obstacles, I discussed the ways in which Antibody Solutions has worked to mitigate the difficulty of B-cell discovery: most notably and most recently through the Cellestive platform's flexible, comprehensive, and cost-effective process of capturing multiple functional B-cell subset repertoires. The points made in the presentation seemed to resonate with many of the attendees.
CellestiveTM capture of immunoglobulin repertoires
Adapted from the PEGS 2023 presentation "Pathways to Antibody Discovery Using the Cellestive Platform," this figure shows the process of capturing activated memory or plasma cells following antigen stimulation.
As always, PEGS was well attended and offered a wealth of opportunities to learn and connect. The lineup of speakers and the media gallery give a sense of what a valuable and enlightening event this is for so many people. True to tradition, PEGS offered multiple opportunities to party as well as to learn; my team had a particularly fun time catching up with OmniAb at their Tuesday night gig.
Needless to say, we are looking forward to both Immunology and PEGS in 2024. If you weren't able to connect with us at either of these events, it's not too late to reach out. Drop us a line and let us know how we can get you started on your antibody discovery journey. Through Cellestive, we have a constellation of services available for you to explore.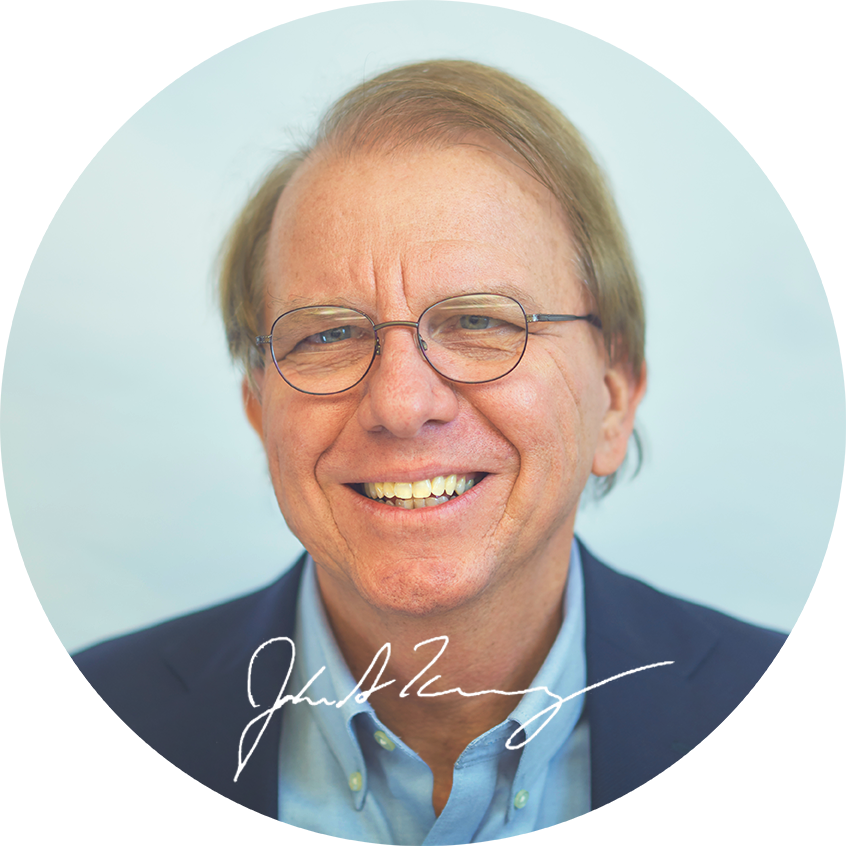 Author of more than 40 publications, John's current research interests include new technologies for improving therapeutic antibody discovery, properties of next-generation antibody-like molecules, and best practices for critical reagents used in biologics development.
Antibody Solutions News & Insights