Climbing for a Crucial Cause - Part 3
Dr. John Kenney | 08/14/2019
Editor's Note: This is the third and final post in a series on Dr. Oren Beske of ATUM and his climb up Mt. Kilimanjaro in support of the Fred Hutchinson Cancer Research Center. In an effort to avoid spoiling his inspiring last installment, we'll just invite you to catch up on Oren's first and second posts and then jump right in below.
Our thanks and congratulations to Oren and to all of you for supporting this terrific initiative!

John Kenney
Co-Founder and CEO, Antibody Solutions

Post-Climb Post - Part 3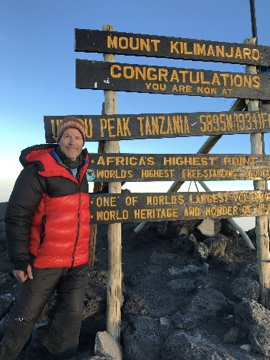 On July 15, I was honored to be among a group of 27 members of our Climb to Fight Cancer campaign who successfully reached the Uhuru Peak of Mt Kilimanjaro at 5,895 meters (19,341 ft.), giving us a 100% summit success rate! (Just FYI, not everyone arrived at the summit at precisely the same time, so not everyone appears in the group photo below.)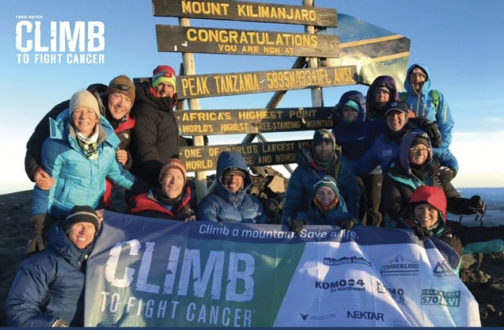 Not only did we all summit, but we reached well beyond our goal of raising $1 million for cancer research at the Fred Hutch, collecting more than $1.5 million in contributions! This is a testament to Luke Timmerman's vision and leadership as well as a very powerful community that gave selflessly to such a worthwhile cause.
We hiked/climbed approximately 39 miles over seven days, while gaining 489 meters (16,044 ft.) vertically. Despite this being a "5-Star Kili" expedition--which included exceptional support from a team of Tanzanian locals (who graciously set up our tents for us and provided three hot meals every day)--it certainly was both a physical and mental challenge for the whole team.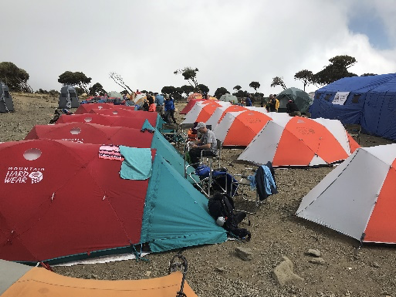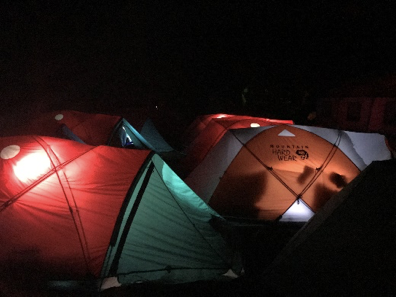 It started with a unique blend of excitement and nervousness as 27 biotech executives set out to spend a week together on the mountain. (Wait a minute, I thought, an entire week in a tent without showering? With folks we normally see only in professional business surrounds?!)
And, as the elevation got higher and higher, our bodies . . . well, they just don't work the same with less oxygen. Whether it was headaches, nausea, loss of appetite, dizziness, sleeplessness, digestive complexities or general fatigue, our bodies eventually responded to the elevation, adapted and acclimatized. Thankfully, no one experienced any severe symptoms ,even when standing at more than 19,000 ft. breathing roughly half of the oxygen available at sea level!
Needless to say, the trek also resulted in amazing views and scenery, including misty forests, dusty desert large rock walls and spectacular sunrises above the clouds.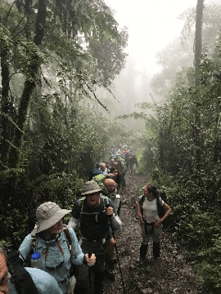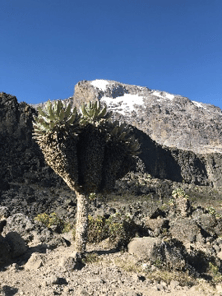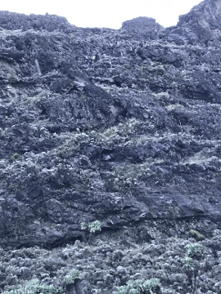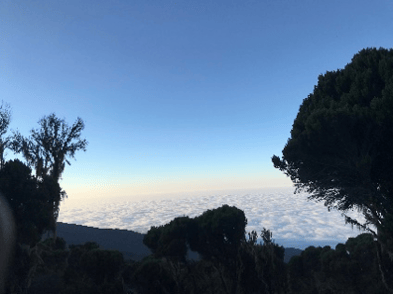 And it finished with a sunrise on the summit!

Clearly, it was a trip of a lifetime! So I encourage you to join me in looking for more Climb to Fight Cancer opportunities in the future.
Thank you all for your support.
Oren Beske, Ph.D.
Amalgamator of Business and Biology
ATUM, Inc.
For More Information: