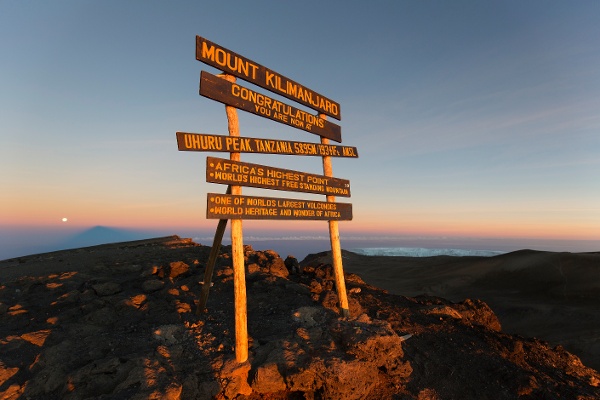 Editor's Note: This is the second in a two-part blog series that takes us along with Rondo Therapeutics co-founder and President Nathan Trinklein as he ascends Mt. Kilimanjaro to raise funds for cancer research.
---
Executive coach and author Jody Michael defines mental fitness as "a measurable ability to engage constructively in life and work every day, no matter what stressors you encounter."1
Nathan Trinklein, co-founder and president of Silicon Valley-based Rondo Therapeutics, understands that well. He experienced it firsthand while climbing the top of Mt. Kilimanjaro in February 2023 as part of Team Kilimanjaro, a group of more than 20 life science industry leaders who ascended Africa's highest summit to raise funds for the Fred Hutchinson Cancer Center (aka "Fred Hutch").
"In my experience, the effort of the climb is 99 percent mental," Trinklein says, "With a little determination, people are physically capable of a lot more than they might assume."
That's saying a lot, given that making it to the peak of Tanzania's most famous mountain requires climbers to keep their legs churning while at more than three-and-a-half miles above sea level.
"At 19,000 feet, Kilimanjaro is much higher than mountains in the United States, so the effect at altitude was noticeable, the air was thinner, and the closer we got to the summit, the slower we moved," Trinklein explains.
The climb started, though, in very different surroundings, and took Team Kilimanjaro through a wide diversity of ecosystems as they scaled vertically day by day.
"We started in a subtropical forest with monkeys swinging through the giant tree ferns all around us," Trinklein says. "As we left the forest, we emerged into heaths and moorlands, where heather trees got shorter as we climbed higher. In one valley, we saw huge stands of giant Senecio trees which resemble Joshua Trees of Southern California, but are native only to the volcanoes of East Africa. Closer to the summit, we stood in an alpine volcanic desert that looked like the surface of Mars.
"One unusual physical challenge was the amount of volcanic dust we were breathing high on the mountain," he says. "I was clearing volcanic dust from my sinuses for a couple of weeks after. And the summit day? Exciting for sure, especially with the intense weather, high winds, and freezing mist that covered all of us in a crust of ice."
Along with volcanic dust and ice, the people and cultures around the team enriched their experience in unanticipated ways.
"The food was great, and the Tanzanian crew were incredibly friendly and helpful," he says. "I felt great on the climb mainly because we were so well taken care of – it was definitely the most luxurious climbing adventure I've ever done. After three hot meals a day, I think I might have actually gained weight on the trip."
Trinklein encourages aspiring Team Kilimanjaro climbers to test their physical and mental fitness on a future climb for Fred Hutch.
"Not surprisingly, we were all very happy to get to the summit. The weather was intense up there, but that was part of the experience. And it was a humbling reminder that there are a lot of things you can't control on a big mountain," he says. "I would definitely encourage anyone who has an inkling of interest to go for it. It felt good to do the fundraiser for The Hutch. Luke [Timmerman] does an amazing job organizing this effort, and Eric and the rest of the team at Alpine Ascents are simply top-notch."
With more than two dozen industry leaders raising $50,000 each for Fred Hutch as part of the climb, it was as if Trinklein and his teammates were taking the whole cancer research community along with them step for step. That's more than a mere noble gesture – it's a tangible, inspiring reminder of what can happen when dedicated people unite their energy behind a common cause.
The Antibody Solutions team was proud to support Nathan Trinklein/Team Kilimanjaro and their important efforts to fund cancer research. Click here to learn more about the cause.
___________________
1 What Is Mental Fitness And How Do You Achieve It? Jody Michael. Forbes. Jan. 19, 2022.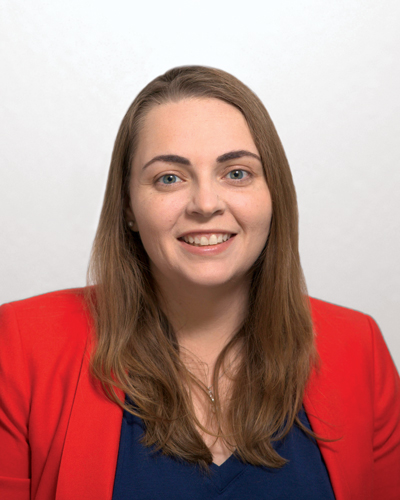 Debra joined the Antibody Solutions team in 2013 and currently serves as a Business Development Associate where her responsibilities include being a B2B liaison, helping introduce clients to working with Antibody Solutions, and various marketing functions.
Antibody Solutions News & Insights