A New Way to Solve Problematic Rat IgG Purification
Dr. John Kenney | 05/10/2019

When you think about the rat IgG production and purification process (especially IgG2a), what words often come to mind? If you're like most researchers, it's probably a combination of these: frustration, missed timelines, low purity, and poor recovery.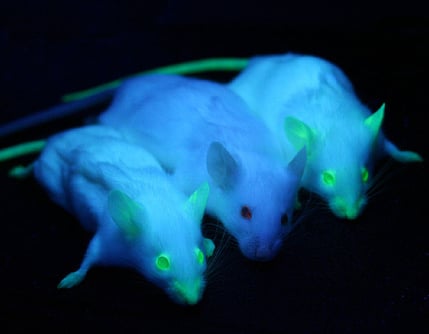 One of the things that our team has learned over the years is that high-performance resins and reagents can improve recovery of traditionally problematic proteins (in particular, Rat IgG2a). As a result, we designed an optimized MAb production process (dubbed MAbExpressTM) that helps move research campaigns forward more quickly and efficiently. This purification platform works for IgGs from conventional rats as well as chimeric human/rat IgGs from the OmniRat®, OmniMouse®, OmniFlic® rat, and Harbour Antibodies® H2L2 mice.
Using a state-of-the-art automated liquid-handling system, the MAbExpress process helps eliminate most of the routine production and purification challenges. The Antibody Solutions approach enhances the reproducibility, reliability and efficiency of the process and helps ensure that you get the research-grade antibodies you need when you need them.
The MAbExpress production and purification program offers:
Speed and Throughput: With the integration of robotic liquid handling and automated chromatography, MAbExpress delivers multiple purified IgGs faster and with fewer steps
Flexibility: From pilot productions to easily scalable MAbExpressTM bioreactor services, from milligram to gram, the project can be customized to your needs
High-Purity, Low Endotoxin: This production and purification process is designed to deliver high-quality research grade material suitable for critical reagents and/or in vivo animal studies
Specifically, the process delivers:
MAbExpress: from 5 mg to >1 g scale

R

esearch-scale quantity of antibody –> Fast

M

anufacture-scale quantities of antibody

Quantities guaranteed by in-process monitoring

<0.01 EU/mg endotoxin
<0.1% Bovine IgG
Very low protease, host DNA and RNAse
High-purity Abs for in vivo animal studies
Analysis and documentation, including Certificate of Analysis
By the way, we just presented a poster at PEGS Boston 2019 about optimization strategies for Ab discovery using various transgenic animal platforms. If you're interested in learning how you can put these strategies to work for you, you can download a copy of the poster here. And we'll be glad to walk you through the results of our research and discuss how they may apply to your work.