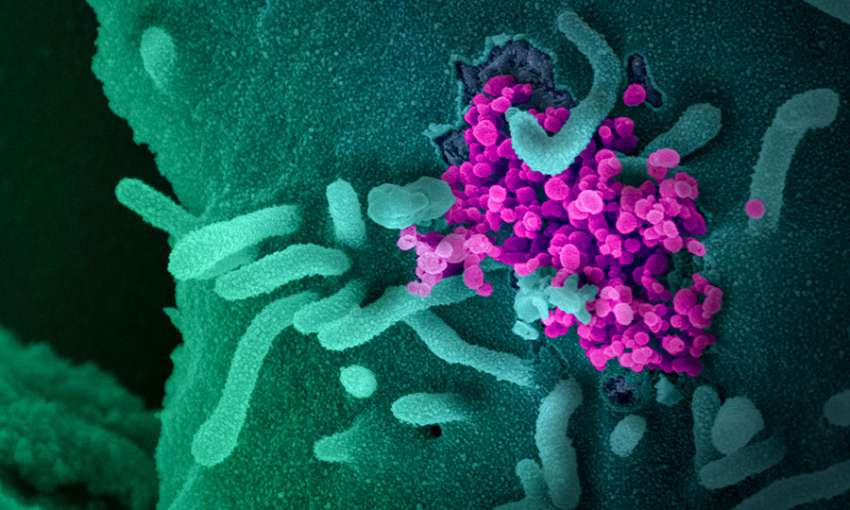 EDITOR'S NOTE: We're thankful to be holding true to the potential we outlined in this original April 19 blog post. As part of a collaboration with Single Cell Technology, we've discovered a potential new path for SARS-CoV-2 vaccine and therapy research. We've published our findings in a new paper, and you can get an overview here (as well as a link to the complete research document).
---
"It must be noted, however, that a single product is unlikely to meet the currently very substantial medical need, and not all product candidates will be successful in clinical studies. Therefore, many initiatives aimed at developing investigational antibodies are needed."
— Dr. Janice Reichert, executive director, The Antibody Society
Where We Stand Now: The bottom line up-front
It's probably safe to assume that—for all the wrong reasons—"coronavirus" will be Merriam-Webster's word of the year for 2020.
Like SARS-CoV before it , SARS-CoV-2 is a novel virus. While there are similarities, the major differences have been how this specific coronavirus is transmitted and how its carriers—i.e., all of us—have responded (or, more accurately, have been forced to respond).
Yet there's some hope in the midst of this unprecedented situation that's turned the world upside down:
While a complete response to this virus and all of its possible side effects is a ways off, treatments for this coronavirus appear promising and our industry expects that some type of treatment will be widely available within the next 3 years.
There's a strong likelihood that we will see a wide range of diagnostic tests, vaccines and therapies developed that can be applied successfully to fight the COVID-19 disease.
A unique unity in purpose and action unlike anything we've ever seen before in the biopharma sector has emerged from COVID-19. It's been heartening to see how our industry has adopted something along the lines of an "open-source" approach where ideas and methods are offered freely in order to get to an answer quicker. That kind of cooperation and collaboration, we believe, will help turn the tide.
Headlines and Head Starts
Headlines in both scientific and general media outlets show that many organizations are making progress in developing antibody-based interventions for COVID-19. Where there's a will, there's a way—and funding typically follows. Witness the Bill and Melinda Gates Foundation's commitment to funding seven vaccine projects, recognizing that only two of those candidates, best case, may run the gauntlet successfully and prove viable.
In addition, new data is emerging daily that shows enormous promise, including research on the interactions between SARS-CoV-2 and the ACE2 receptor as well as comparisons with other coronaviruses such as SARS and MERS.
But as Dr. Janice Reichert, executive director of The Antibody Society, highlights in this article, one thing is crystal clear. The race will go to "the swift," which in this case, are organizations that are:
Experienced in anti-infective antibody discovery;
Skilled at antibody design, engineering and selection;
Adept at manufacturing antibodies; and
Aware of relevant regulatory affairs.
According to Dr. Reichert, "if any of these elements are missing, then the organization must be able to quickly contract the work or engage a collaborator or partner with the missing expertise."
Antibodies Out Front
In the antibody world at large, our peers are tackling COVID-19 from multiple perspectives, including everything from traditional antibody research methods to serum research and antibody engineering. Maybe that's in-part why the term "antibody" has peaked out its Google Trends' "interest-over-time" score at an even 100 during the week of April 5, after hovering around the mid-20s for the last 15 years.
Antibodies, it seems, are now firmly in the collective consciousness. And that's no different here at Antibody Solutions, of course, where they're top-of-mind day and night, day in and day out. In fact, as our clients worldwide create diagnostic, therapeutic and vaccination tools to fight COVID-19, we're already at work helping them design and deploy the best possible combat strategies using a number of approaches.
For example, our team is leveraging the latest molecular modeling technology to study the surface of SARS-COV-2 and ACE2 receptor in order to more efficiently guide antibody research efforts. Our modeling software starts with only the amino acid sequence and performs meta-analyses with both de novo predictive protein folding and comparisons with existing solved structures (e.g., SARS-Cov and MERS proteins).
In addition, we're currently conducting multiple COVID-19-related antibody discovery projects, primarily focused on two objectives:

Therapeutic antibodies: We're working to identify and isolate new antibodies that neutralize the virus so they can be developed to treat patients with the disease (and we're keeping an eye also on how this research could have other applications such as diagnostics).
Vaccine research: We're investigating the response of humanized transgenic mice to SARS-Cov-2 to determine how they generate antibodies to the virus' proteins with the hope that their immune repertoire can be used to guide the design and manufacture of vaccines.
What's Ahead for COVID-19
The race is on for novel coronavirus tests, therapies and vaccines, and predicting who crosses the line first isn't possible. But we can say with some certainty that it will take some time for the scientific community to come to a consensus on the product(s) that could and should be manufactured at scale.
Our goal here at Antibody Solutions is to help our clients accelerate those timelines as much as possible (or "Advance Your Discovery," per our corporate tagline). To that end, we're doing everything we can to achieve that objective, including:
Capitalizing on our role as a certified service provider for Alloy Therapeutics, who is offering royalty-free access to the Alloy-Gx suite of immunocompetent transgenic mice for in vivo human antibody discovery for those who are pursuing COVID-19 research projects.
Collaborating with like-minded scientists in both institutional and private sectors who have an interest in pursuing research for coronavirus initiatives where each party naturally "plugs in" with its acute specialties.
Maintaining forward momentum, even while safety protocols limit the number of team members who can be in the same space at the same time in our new 33,000-square-foot laboratory facility. We've been able to continue operations and client campaigns while following the necessary guidelines to protect our staff and the surrounding community.
We're Here for You
With COVID-19 projects, just like all our other research programs, we center on three critical expectations our clients have of us: Science (how we think), Process (how we operate) and Sincerity (how we deliver). They've become our calling cards, and we're not about to abandon them, global health crisis or not.
The bottom line? We're ready, willing and able to join forces with your team and apply our target-driven antibody discovery services to advance the ideas that are inspiring your latest and most promising coronavirus research. Let's start with what you need: Monoclonal or polyclonal Abs to serve as critical reagents, assays to neutralize specific antibodies, or even just a friendly ear to share a cup of virtual coffee and talk through the science (with or without initiating a complete campaign).
Please contact us today if you have any questions or would like to discuss a potential COVID-19 project. Although the words may sound trite, they are true: we can and will get through this together.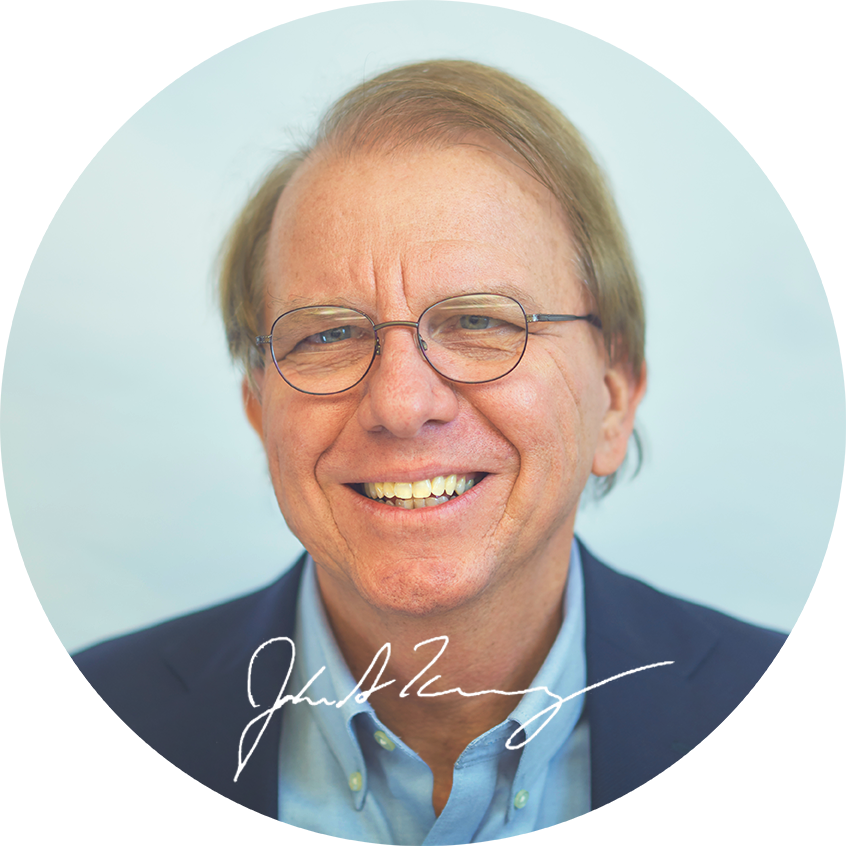 Author of more than 40 publications, John's current research interests include new technologies for improving therapeutic antibody discovery, properties of next-generation antibody-like molecules, and best practices for critical reagents used in biologics development.
Antibody Solutions News & Insights