Antibody Solutions, a leader in discovery of therapeutic, biomarker and critical reagent antibodies, and Single Cell Technology, Inc. (SCT), a pioneer in single cell analysis technology, have launched a partnership that offers pharmaceutical researchers one-stop access to advanced single B-cell antibody discovery capabilities.
The new Single B-Cell Antibody Discovery service combines SCT's AbTHENEUM™ antibody discovery technology with Antibody Solutions' broad antibody discovery service platform, enabling researchers to run a comprehensive discovery campaign with a single provider. SCT's AbTHENEUM™ technology delivers paired VH and VL sequences with antigen binding and cross-reactivity data per cell, enabling intelligent candidate selection.

"An increasing number of our clients want to explore ways to create antibodies beyond traditional technologies," said Dr. John Kenney, co-founder and president of Antibody Solutions. "Joining forces with Single Cell Technology will allow us to offer clients access to an entirely new discovery channel that centers acutely on antibody-secreting B cells that may not be present in hybridoma or display platforms. The Antibody Solutions/SCT partnership can help identify a broader repertoire of antibody candidates and bring more effective therapeutics to market sooner."

The partnership is designed to streamline project management, giving clients a single point of contact for managing antibody discovery efforts led by Antibody Solutions and SCT researchers. Clients will have access not only to project managers who are shepherding each initiative, but also to the researchers from Antibody Solutions and SCT who are directing the science behind each project.

According to Dr. Chun-Nan Chen, founder and CEO of SCT, an allied benefit of the partnership is a more cost-effective method of research for clients. "What we're delivering to the market through this partnership, in addition to an advanced yet proven technology, is unique accessibility," said Dr. Chen. "The idea is to open up antibody innovation in a way that doesn't demand excessive up-front payments from sponsors and doesn't encumber them with future licensing entanglements." Dr. Chen explained that each research effort will be managed in a stepwise, phased approach that's "risk-wise" for everyone involved, since the financial commitments are not front-loaded.

According to the companies, each customer engagement will comprise a "truly turnkey experience," where clients will benefit from start-to-finish support and access to each company's best technologies without having to work with each company independently.

Unlike with traditional payment models for antibody discovery, which may require downstream royalties for successfully commercialized products, Antibody Solutions and SCT will collaborate with clients on a fee-for-service basis. According to Dr. Kenney, this model will allow clients to pursue the best possible science without concerns about future financial and intellectual property complications.

"Dr. Chen and his team are pursuing some extremely sophisticated and fruitful advances in antibody technology — truly one-of-a-kind breakthroughs that uniquely pull from multiple disciplines," Dr. Kenney continued.

"Being able to combine SCT's technology with our broad service platform can offer clients a cost-smart 'one-stop shop' for multiple antibody discovery technologies," Dr. Kenney said. "We're thrilled to be joining forces with Single Cell Technology and look forward to helping our joint clients develop new and more efficacious therapeutics."

About Antibody Solutions
Founded in 1995, Antibody Solutions is a leading developer of therapeutic, biomarker and critical reagent antibodies. Antibody Solutions' service platform features elements critical for successful antibody discovery, including antigen design, generation and validation, immune B-cells generation and isolation from conventional and human transgenic rodents, high-throughput cell screening for detecting target specific antibodies, Hybridoma LibrariesTM, and recombinant expression of candidate antibodies. Antibody Solutions provides full technical support and project management under a rigorous quality management system with all services performed in the United States.

Learn more at www.antibody.com.

Contacts:
Debra Valsamis
Antibody Solutions
650.938.4300
inquiries@antibody.com

Allison Schulkins
Single Cell Technology, Inc.
408.769.2175
Allison.schulkins@singlecelltechnology.com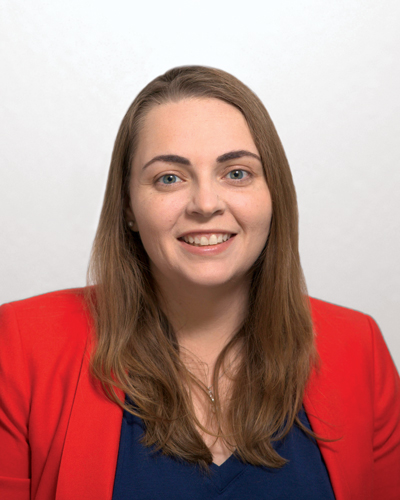 Debra joined the Antibody Solutions team in 2013 and currently serves as a Business Development Associate where her responsibilities include being a B2B liaison, helping introduce clients to working with Antibody Solutions, and various marketing functions.
Antibody Solutions News & Insights